Roshini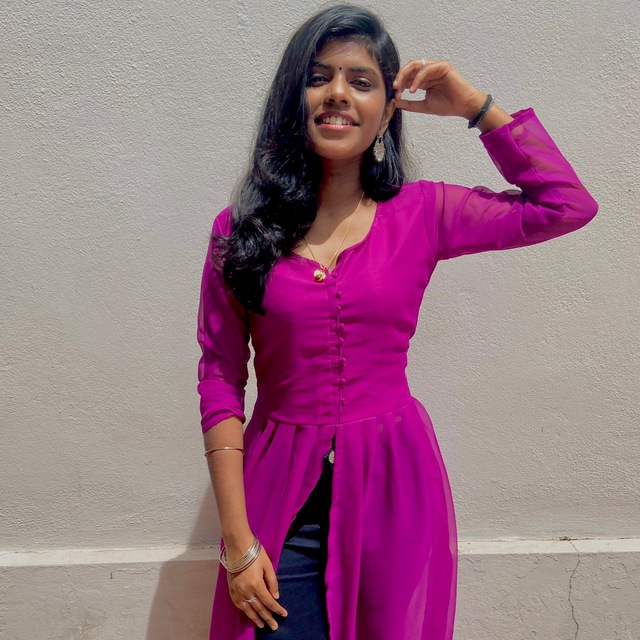 Singing in the shower is a great way to get you interested in…….well, singing. There is nothing better to release your emotions than to sing your heart out. Although there is nothing wrong with screaming out your out of pitch vocals, neither does finding ways and guides to improve your oral pitches and harmony. If you decide to pick the latter one to embark on that wonderful journey, then you will need someone like Roshini. For someone very versatile like her, you don't have to worry whether she is a suitable teacher for you or not, because her vocal skills and influence range from Indian Classical, Jazz and Pop, to even Zapin and Malay Traditional music. With that, not only will you be able to master the technical skills, but also broaden your mind to a variety of typical and atypical music that will challenge and increase the limits of your vocal capacity.
Roshini is Vocals Beginner Casual Piano both a teacher and a learner, as she actively involves herself in music events and competitions, such as the Malaysia Choral Eisteddfod Vocal Ensemble (2019), coming in as one of the guest artist in Meletop Astro (2019) as well as being the 1st runner up for the Bigstage Tamil singing competition (2022). That shows that you have the assurance of having a teacher who will always keep up to date with the music industry, regardless whether it's related to teachings or new music. If you're a big fan of AR Rahman, Siti Nurhaliza and Michael Jackson, do not waste your time searching for a vocal teacher any longer, and sign up for her and enjoy mutual interests between the student and the teacher.
GC Music Academy: What made you interested in vocals?
Roshini: Half of my family members are musicians so I grew up listening to music and that's how I got interested in vocals.
GC Music Academy: Has music taught you anything from a lifelong learning perspective?
Roshini: Peace. How to find peace when things are not right around. Think creatively, and out of the box